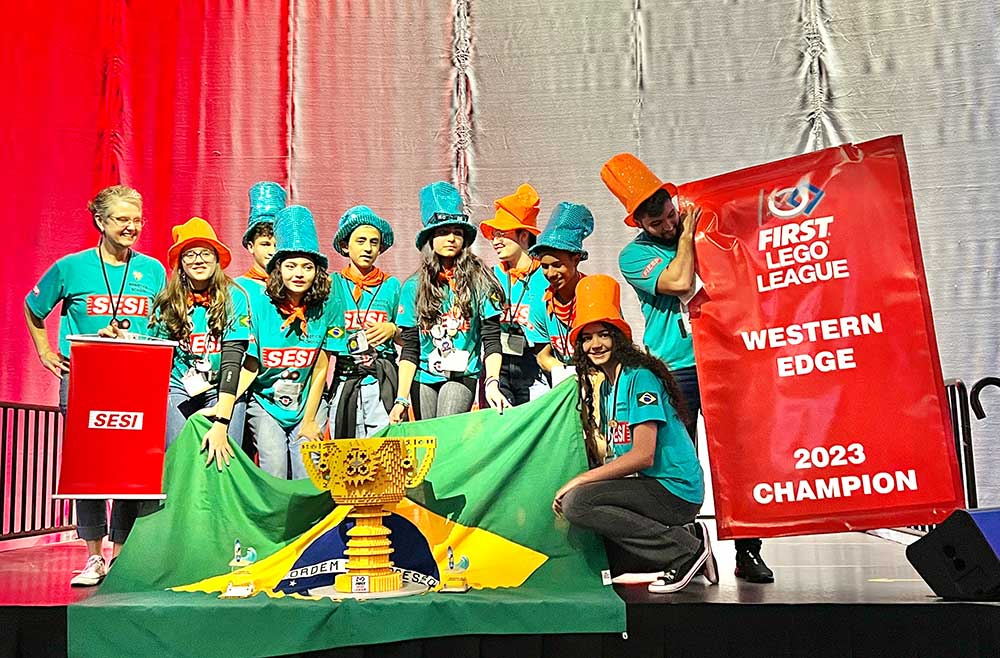 On the weekend of May 12-14, 2023, 76 FIRST LEGO League teams from 22 counties and across the US met at the Long Beach Convention Center for the Western Edge Open.
The Western Edge Open was a three day event giving teams an opportunity to participate in a high level competition. Team also participated in On-the-Spot, a California Southern FIRST LEGO League challenge, where teams were paired up with 2 additional alliance partners and had to reprogram their robots to compete in a new challenge.
Teams also were judged on their pit decorations and by their peers for their Gracious Professionalism. Teams were able to celebrate and socialize at the team social where they did a team scavenger hunt to meet the other teams.
You can find a full list of results here: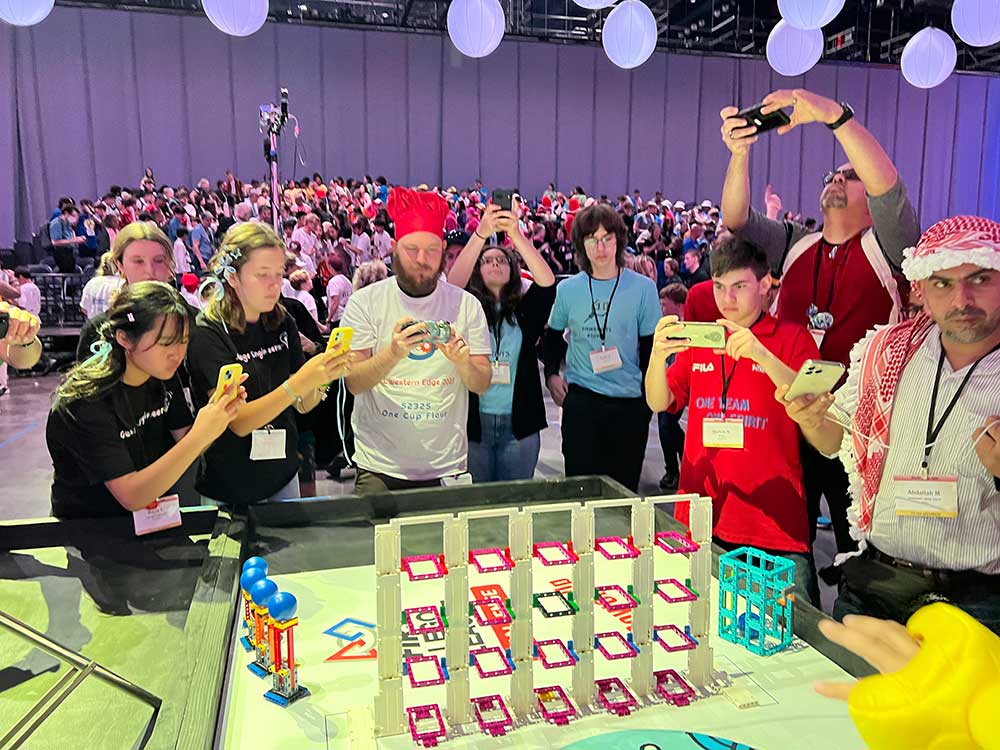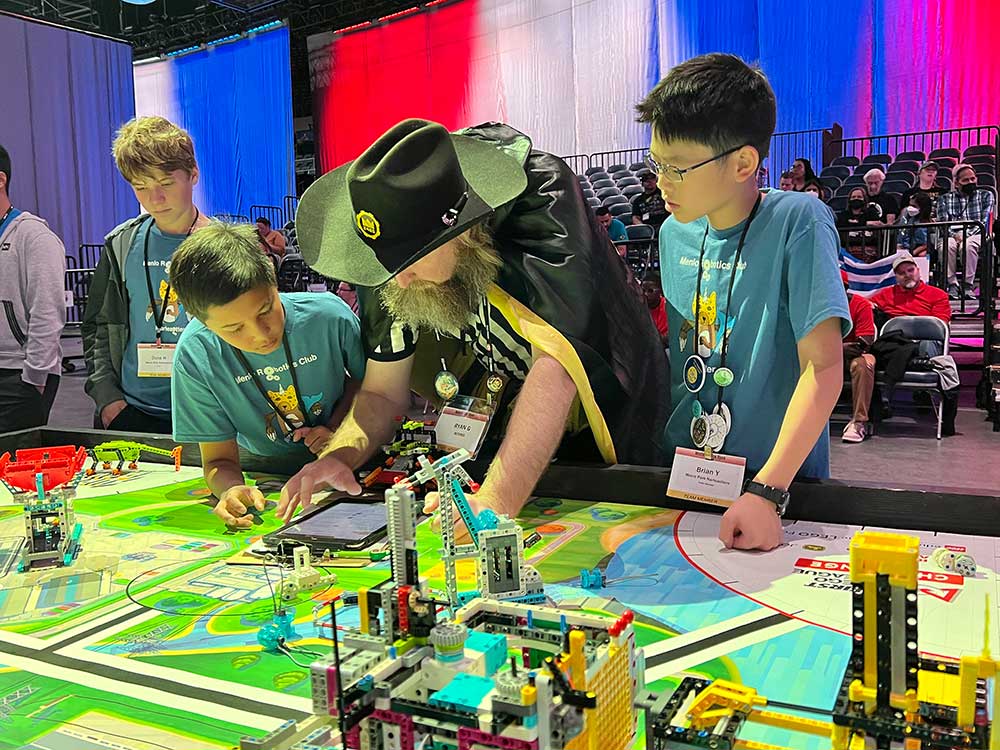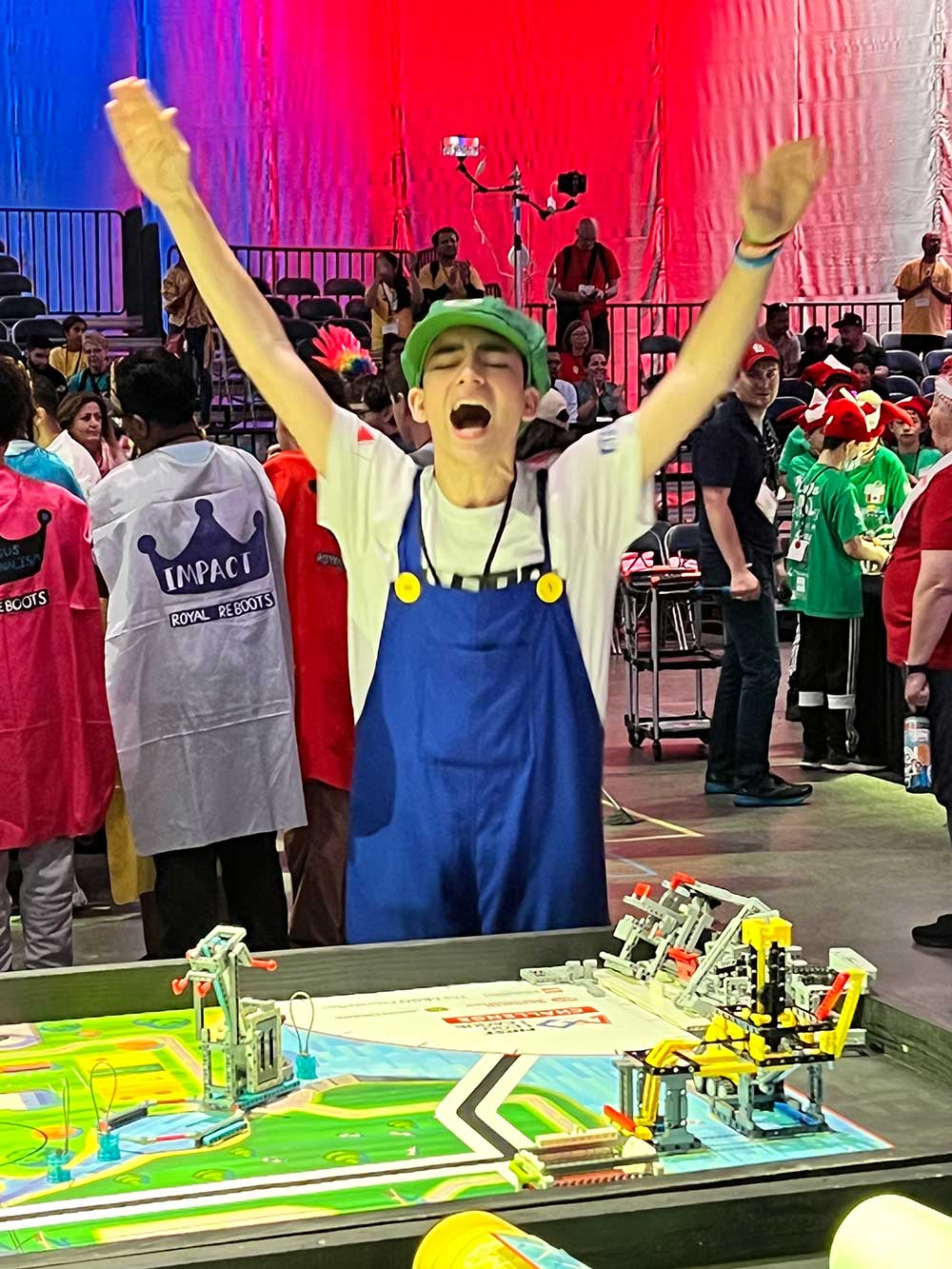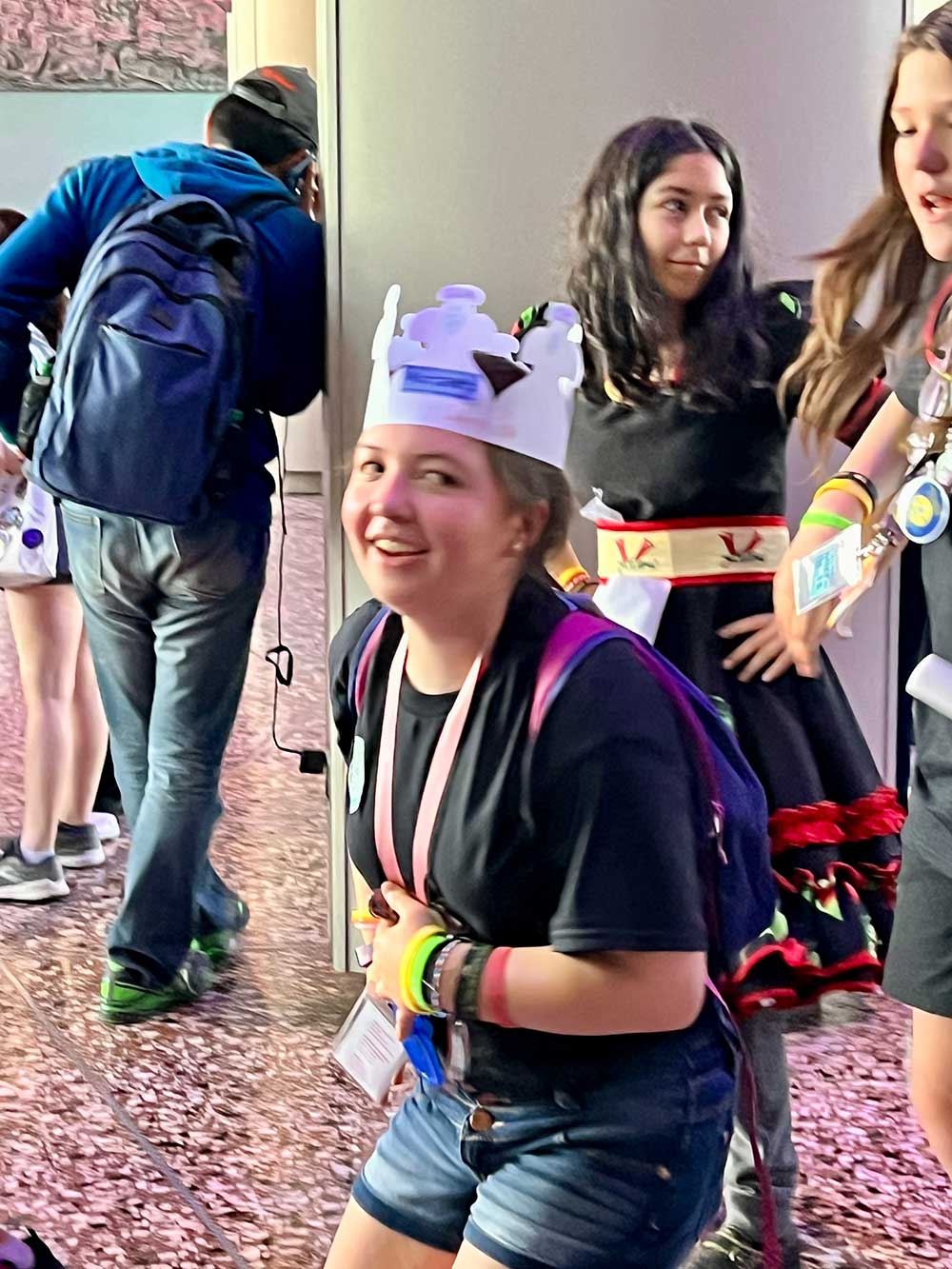 Champions Award
Robotics School
from Brazil
1st Place Robot Design
2Xstream Robotics
from Illinois
1st Place Core Values
JARVIS INDIRASE
from Mexico
1st Place Innovation Project
1st Place Robot Performance
Smilebots
from Switzerland
Motivate Award
The Awesome TechKnowLogics
from Ohio
Engineering Excellence
The Power Rangers
from Washington
Rising All-Star
Barnstormers
from Arkansas
On The Spot - 1st Place
Legoborci z Oravy
from Slovakia
Breakthrough Award
Yukon All-Sparks
from British Columbia
Motivate Award
 Ctrl-Z Bayview Glen
from Ontario
Engineering Excellence
Astro-Techs
from California
Rising All-Star
Bovina Brainiacs
from Mississippi
On The Spot - 1st Place
Super Smash BroBots
from California
Rising All-Star
Awesome Blossoms
from Washington
On The Spot - 1st Place
2Xstream Robotics
from Illinois
Pit Award
Trinity Christian Those Guys
from Kentucky
Peer Award
Grace Generators
from Australia

THANK YOU MENTORS & VOLUNTEERS!
This event would not have been possible without our mentors and volunteers. Congratulations to these special awards winners – and thank you!
Coach/Mentor Award
Tracy Martz
from Awesome Techknowlogics
Coach/Mentor Award
Coach Manny
from JARVIS INDIRASE
Coach/Mentor Award
Tae Tyu
from Garage Engineers
Coach/Mentor Award
 Steve Lidy
from Holy LEGO Batman
Coach/Mentor Award
Ginny Dickerson
from Bovina Brainiacs
THANK YOU TO OUR SUPPORTING FIRST TEAMS!
A special thank you to the following FIRST Califorina teams for helping making this event awesome.
FRC The Holy Cows, FRC Hammer Heads, FRC The MilkenKnights, FRC WAR Lords, FRC Project 691, FTC Dapper Robonoodles, FLL Mechanical Meatloaf with a Side of Pickles.